Digital Air Strike named top 5 healthiest employer and great place to work
Leader in Consumer Engagement Technology Recognized for Healthy and Engaging Employee Experience Which Proved Invaluable During the Pandemic 
Digital Air Strike, the leading social media, intelligent lead response, and consumer engagement technology company, has been named a top five Healthiest Employer by the Phoenix Business Journal. In addition, Digital Air Strike has also been certified as a Great Place to Work, earning the designation for the fourth year in a row with the highest score in the company's history. 
The awards are a testament to Digital Air Strike's unparalleled culture and unique benefits, including weekly Zoom yoga classes with Sir Richard Branson's personal yogi in the British Virgin Islands, monthly awards for doing whatever it takes, and lunches with the CEO. Regular employee-led team-building activities include one or more charities supported each month, summer half days, and free lunch Fridays. The company also offers enhanced office sanitization/safety protocols, home buying assistance, tuition, student loan reimbursement, and retirement planning with company match. Digital Air Strike also hosted a horseback-riding, dude ranch holiday party in December covered by The New York Times.
Digital Air Strike's regular focus on health and wellness was recognized as the company ranked among the fifth Healthiest Employers of Phoenix-area businesses with 100-499 employees. As employees' mental and physical well-being is even more critical during the pandemic, Digital Air Strike never stopped providing safe online and in-person activities to keep the culture and connectedness alive. Activities over the past year have included goat yoga, glow-in-the-dark mini golf, hiking with employees' dogs, and participating in the annual Pat's Run honoring fallen Army Ranger and professional football player Pat Tillman. 
In addition, employees have a choice between four different company-subsidized health insurance plans. The team is regularly encouraged to participate in physical activity check-ins, wellness coaching, various health missions, and biometric screenings through UnitedHealthcare's Rally program to earn annual monetary awards and additional paid time off. The company also provides a free and anonymous 24/7 employee assistance helpline for various needs, including mental and legal help.
"Our company culture is very important to us and a reason many people seek to work at Digital Air Strike," said Alexi Venneri, co-founder and CEO of Digital Air Strike. "To be recognized for our healthy activities and benefits is another accomplishment of our outstanding team. We strive to provide wonderful team building and ways to give back to our communities while keeping our 160-plus employees across the U.S. healthy. Especially during the pandemic, we've found safe alternatives to stay connected with our employees to keep our culture alive, all while not having a single case of Covid transmitted through our offices."
Digital Air Strike was recognized among 82 other Healthiest Employers in the Phoenix area, including fellow tech companies such as Accenture (ranked 6th), Axon Enterprise (ranked 7th), Insight Enterprises (ranked 8th), and Carvana (ranked 15th).    
Meanwhile, earning the Great Place to Work certification for 2021 is a significant achievement, especially during a pandemic. The Great Place to Work program uses anonymous employee feedback to determine certification. Digital Air Strike employees acknowledged their appreciation for their benefits, opportunities for advancement, and culture. Digital Air Strike's certified company profile outlines why 94% of the team say the company is a great place to work. 
"We are honored to be Great Place to Work-Certified for the fourth year in a row," said Deke Keating, Chief People Officer at Digital Air Strike. "The health, mental wellness, and financial success of our employees is the focus of our comprehensive and generous benefits program and company culture. Our greatest asset is our team. We are also proud that we have been able to hire new team members, promote others, and add new benefits during a pandemic."
Great Place to Work is the global authority on workplace culture, employee experience, and the leadership behaviors proven to deliver market-leading revenue and increased innovation. More information about Digital Air Strike's employee benefits, culture, and open positions can be found on the careers page.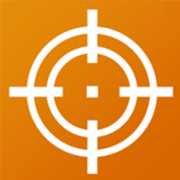 About Digital Air Strike
Digital Air Strike is the leading social media, intelligent lead response, and consumer engagement technology company helping over 7,800 businesses increase consumer response and conversions leveraging patented AI-powered digital technology that generates measurable ROI. A pioneer in digital response, social media marketing technology and online reputation management solutions, Digital Air Strike deploys mobile apps, software, intelligent messaging and consumer engagement platforms to monitor, respond, improve and convert consumers into customers for thousands of businesses across the globe. More information on the company is available at www.digitalairstrike.com and  www.facebook.com/digitalairstrike.
---
Visit www.aztechcouncil.org/tech-events to view all of the Council's upcoming virtual tech networking opportunities, engaging virtual tech events and in-person tech events.
---