HighPeak Advisors: February 2020 Preferred Business Partner
HighPeak Advisors: A different kind of tax-credit firm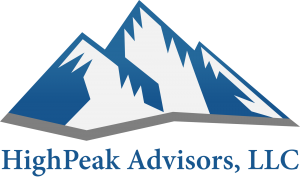 Helping companies across America claim the R&D tax credits
HighPeak Advisors is a full-service tax credit firm that helps innovative companies of all sizes claim federal and state R&D tax credits, with a thorough, transparent, and painless process. HighPeak Advisors understands your concerns regarding time cost, audit risk and cash flow. Working with HighPeak means minimal time investment on your part, detailed and defendable tax credit studies, and a team that understands cash flow.
Learn how the R&D tax credit works in your industry
Since 1981, the R&D credit has been helping companies recover up to 20% of their annual R&D costs. With the PATH Act of 2015, it is more powerful than ever, and unprofitable startups can even take advantage of the benefits. If your company is developing new products, processes or software, or improving products, processes or software, then you could qualify for a federal and state tax credit. Click an industry to see more information and examples related to that industry.
Our Process
The efficient, thorough processes we use for gathering information and creating supporting documentation ensures we maximize the credit without you and your team having to invest a lot of time.
Phase 1: Assessment
We meet with you, explain the process, and perform a complimentary assessment to ensure you can generate and utilize credits.
Phase 2: Documentation
We gather company information to determine your qualified research expenditures and create an in-depth report.
Phase 3: Delivery
We help you apply for the credits, deliver our final report, and provide audit defense if your credit is ever challenged.
Why Choose HighPeak?
Despite the upside of the credit, billions go unclaimed each year, because companies simply aren't aware, or are misinformed. If you are a company that develops new or improved products, processes, or software, you could qualify for a federal (and state) tax credit.

Well Experienced: We have a great understanding of tax and the R&D credit. Our team has spent over 30 years in tax and 20 years specializing in R&D credits.
Efficient Procedures: We've developed efficient procedures to minimize the amount of time our clients have to invest into the process, while ensuring a thorough R&D study.
Competitive Fee: Our fee is about 10% lower than most R&D credit firms across the United States.
Audit Defense: Although the risk is very low, in event of an audit, we will be there to defend you.
Ready to claim your tax credits?
Schedule a free consultation with our team. We'll explain the R&D tax credit, share estimates on what your credits could be, and answer any questions you have – in less than 30 minutes.
---
FOR FURTHER INFORMATION
Please contact Thomas Johnson at [email protected] for more information or to learn how HighPeak Advisors and help your business to take advantage of powerful tax savings.
Thomas Johnson
HighPeak Advisors
20830 N Tatum Blvd | Suite 240 | Phoenix AZ 85050
[email protected]
(480) 948-0060